37 Easy Dinner Ideas for Kids
These dinner ideas for kids will make weeknights so much easier! These delicious kid-friendly meals are quick and easy to make, and everyone will love them. Make their favorites, or find new recipes for the whole family…and you can sneak in a few vegetables while you're at it!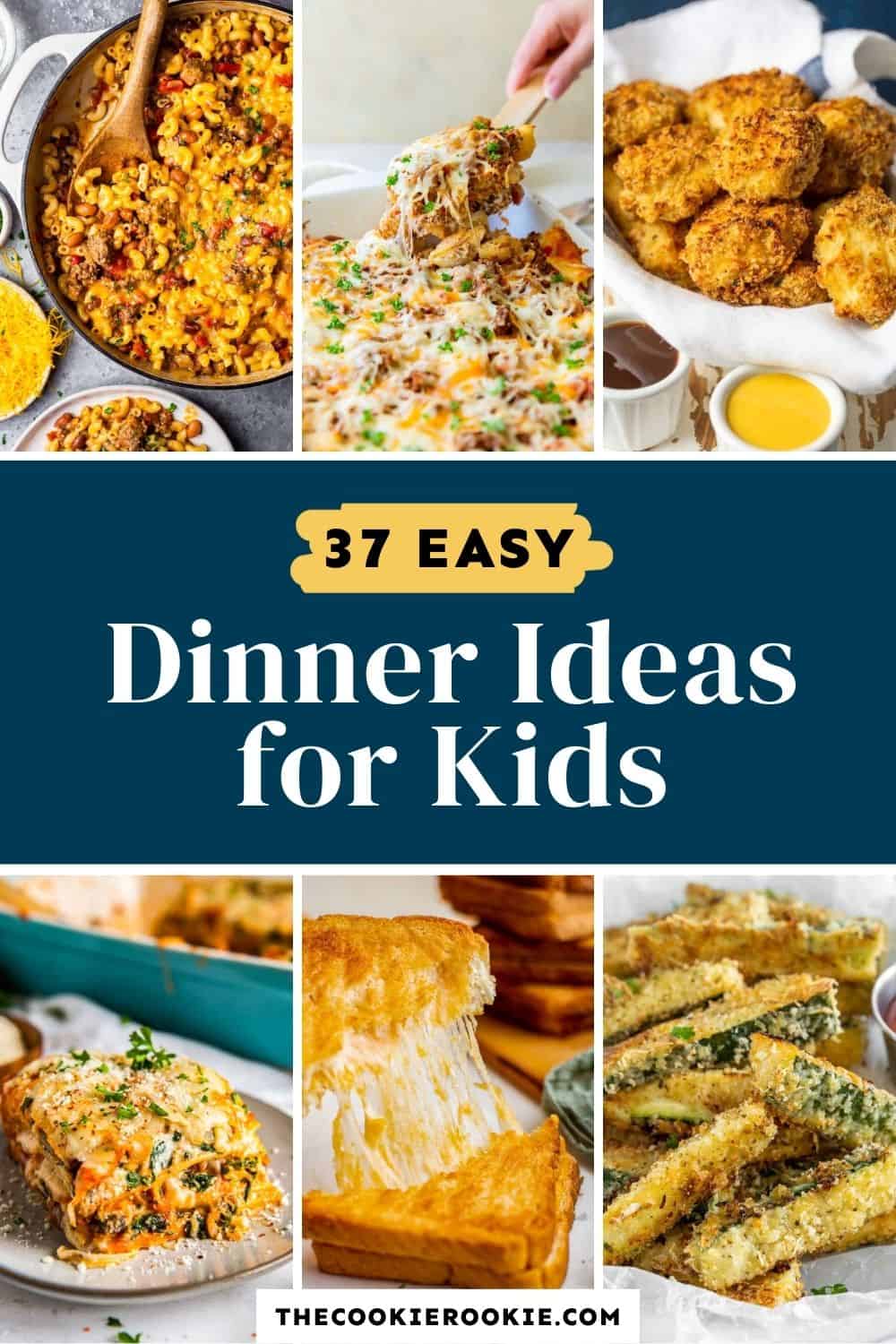 Kid-Friendly Dinner Recipes
Making dinner for the kids every night doesn't have to be stressful. There are so many quick and easy dinner ideas that the kids will happily eat without a fight.
These recipes will please the pickiest eaters while still sneaking in some healthy ingredients. So you know your family will get a nice, filling meal, and you can feel good about it too.
Even better, you'll be able to make these kid-friendly recipes any weeknight, and have them ready in no time at all. So even if you find yourself cooking two different meals (we've all been there), your night will still run smoothly.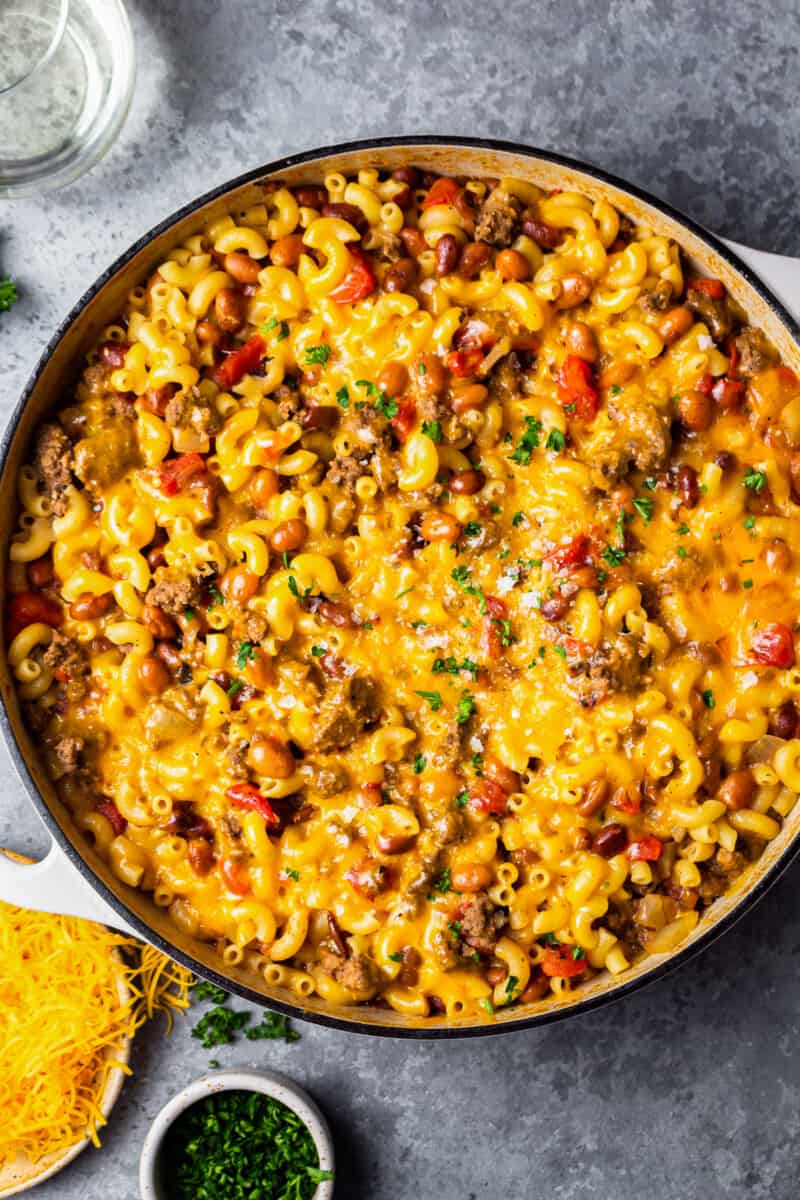 30 Minute Dinner Ideas for Kids
Make mealtime easy with these quick kid-friendly ideas. Whether it's dinner for them, or dinner for the whole family, these recipes will be on the table in just 30 minutes!
One Pot Chili Mac: Mixing mac and cheese with hearty chili is a surefire combination. It'll be on the table in 30 minutes, and the whole family can dig in.
Air Fryer Fish Sticks: Healthy fish is air fried into crispy, flavorful little sticks the kids will love to eat for lunch or dinner.
Beef Taquitos: Roll up seasoned ground beef and cheese in tortillas, and quickly bake these to perfection. They're easy to eat by hand, and just so tasty.
Instant Pot Hamburgers: I have yet to find an easier way to make burgers, so this is a great go-to for when you need to cook something in the middle of a busy week.
Air Fryer Chicken Tenders: These crispy little tenders are so fun for kids to eat, and they're really quick to cook.
15 Minute Mac and Cheese: You'll be making this mac and cheese for dinner every week, and the kids will absolutely love it! Simple and cheesy, nothing else needed.
Apple Cheddar Waffle Sandwich: It's a grilled cheese on waffles, with some apple slices hidden inside…truly the perfect lunch or dinner idea for kids!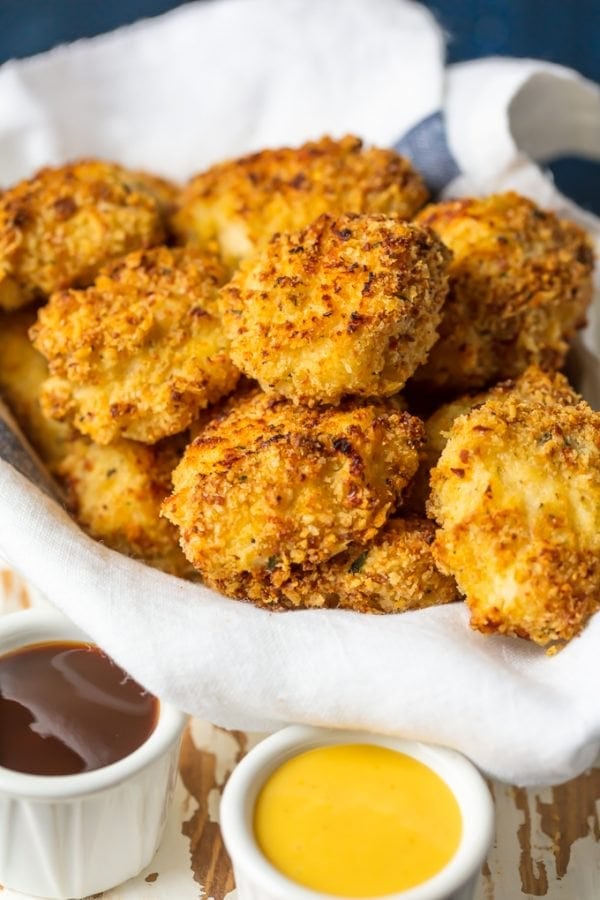 Kids' Favorite Meals
Give the kids what they really want for dinner tonight! Something simple, delicious, and easy for you to cook. You won't hear a single complaint with these favorites!
Air Fryer Grilled Cheese: This cheesy sandwich is a classic that no one can turn down. It's so simple, quick, and easy. Just 10 minutes to dinner!
Baked Chicken Fingers: Any kid will be happy to see some chicken fingers on the table, dipping sauces optional. And this homemade baked version is much healthier than the fried or frozen versions.
Crockpot Mac and Cheese: Make super creamy and cheesy macaroni in a slow cooker, so it's ready to serve when the kids get hungry. Sometimes I make a batch of this as a "side dish" with nicer dinners just in case.
Fritos Popcorn Chicken: Popcorn chicken is just so fun to eat. Little bites of crunchy chicken are easy to make and it's so yummy.
Air Fryer Pizza Rolls: Pizza rolls are another favorite, and these are so fun to make in the Air Fryer. They taste way better than the frozen kind.
Baked Chicken Nuggets: This is the ultimate dinner idea for kids, because you know they won't turn their head from these. They're crispy and tasty, and better than the drive-thru.
Baked Mozzarella Sticks: Mozzarella sticks are always a hit. They're crispy, cheesy, and easy to eat.
Ham and Mozzarella Cheese Sticks: Ham and string cheese is rolled up and baked to make them nice and warm. Ooey gooey cheese is irresistible for toddlers and big kids a like!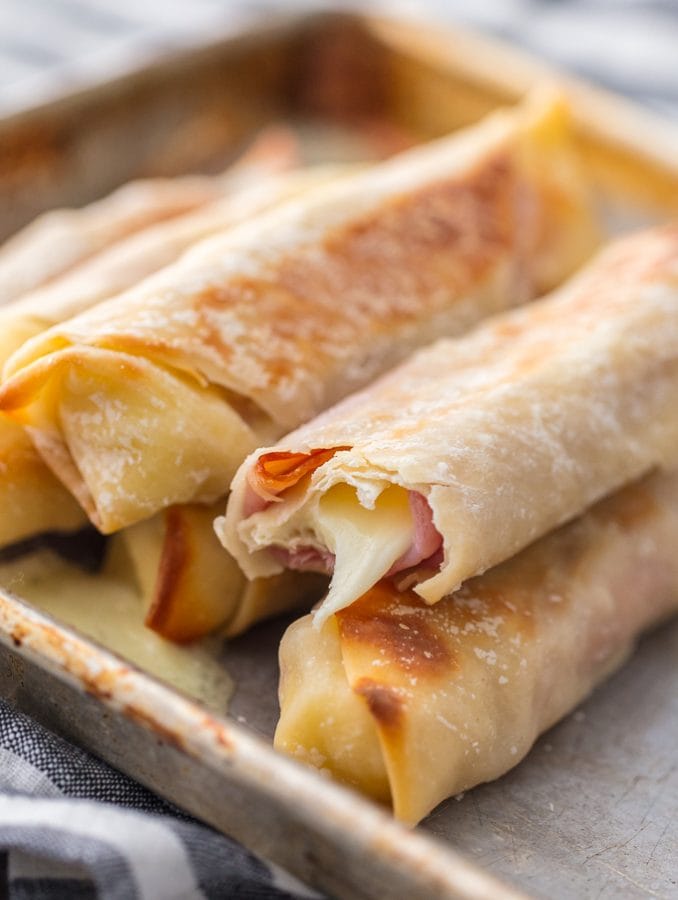 Easy Weeknight Meals
Dinner tonight will be so easy with these recipes. Casseroles, pizza, and spaghetti are always a family favorite! The kids will love these meals just as much as everyone else.
Chicken Broccoli Cheese Rice Casserole: This classic recipe is a good go-to for family dinners. It's got everything you need in a meal: protein, veggies, grains, and CHEESE.
Homemade Fish Sticks: Fish sticks are easy to make at home, and they pair well with applesauce, mac and cheese, or some veggies. It's a great little dinner idea!
Instant Pot Meatloaf: This classic dinner can be made in an Instant Pot, so you have dinner ready in less than an hour.
Air Fryer Pizza: This quick and easy pizza is the perfect Friday night dinner for the kids, or for everyone. Keep it simple with cheese or let them pick their favorite toppings.
Cheesy Tater Tot Casserole: Everyone loves tater tots, so this cheesy casserole recipe is the perfect idea when you need a dinner that everyone will agree eat.
Crockpot Chicken Spaghetti: Spaghetti with chicken in a cheesy sauce, all made in a slow cooker. It's a recipe you don't have to worry about, and it's sooo tasty.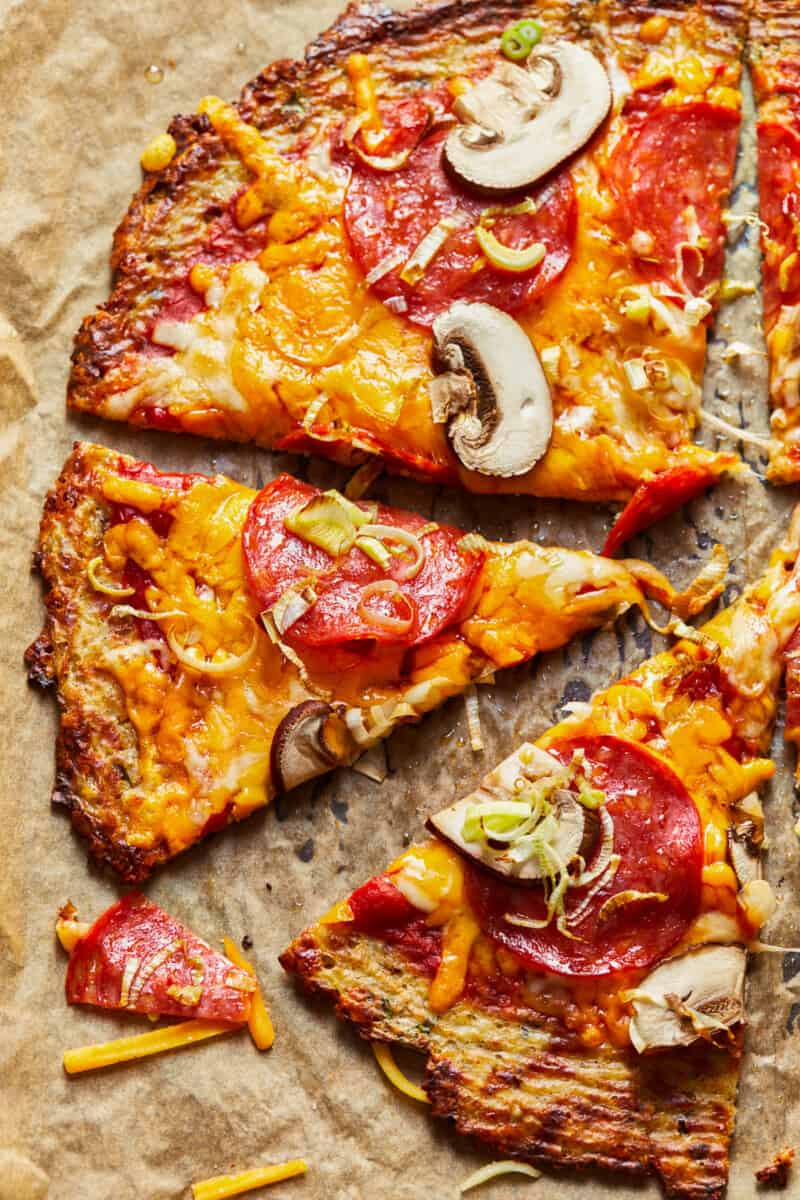 Healthy Dinner Ideas for Kids
These recipes are secretly good for you, and the kids won't even notice! Sneak in some veggies and make sure dinner is a well-balanced meal (at least for tonight).
Air Fryer Chicken Nuggets: Making chicken nuggets in the air fryer is much easier and healthier than frying or running to the drive-thru, but they're just as delicious!
Cauliflower Pizza: Make a cauliflower crust to start off your homemade pizza. It's a good way to get some extra veggies into dinner without anyone knowing.
Crispy Zucchini Fries: Strips of zucchini are breaded and baked like fries. They're a great side dish or snack!
Turkey Sloppy Joes: Everyone loves sloppy joes, and using ground turkey makes them a little bit healthier. Serve them up on buns for a dinner idea everyone can eat.
Homemade Chicken Noodle Soup: This is a simple, delicious dinner you can make any time. It's so comforting and it's good for you!
Cheesy Broccoli Chicken Wraps: This is a great go-to lunch or easy dinner for the kids. They'll love the cheesy chicken, but it's also filled with broccoli!
Turkey Chili: Chili is a great dinner idea for kids, and using turkey is a leaner option that's good for the whole family.
Tomato Soup: Tomato soup is so tasty, and it pairs well with grilled cheese or chicken tenders.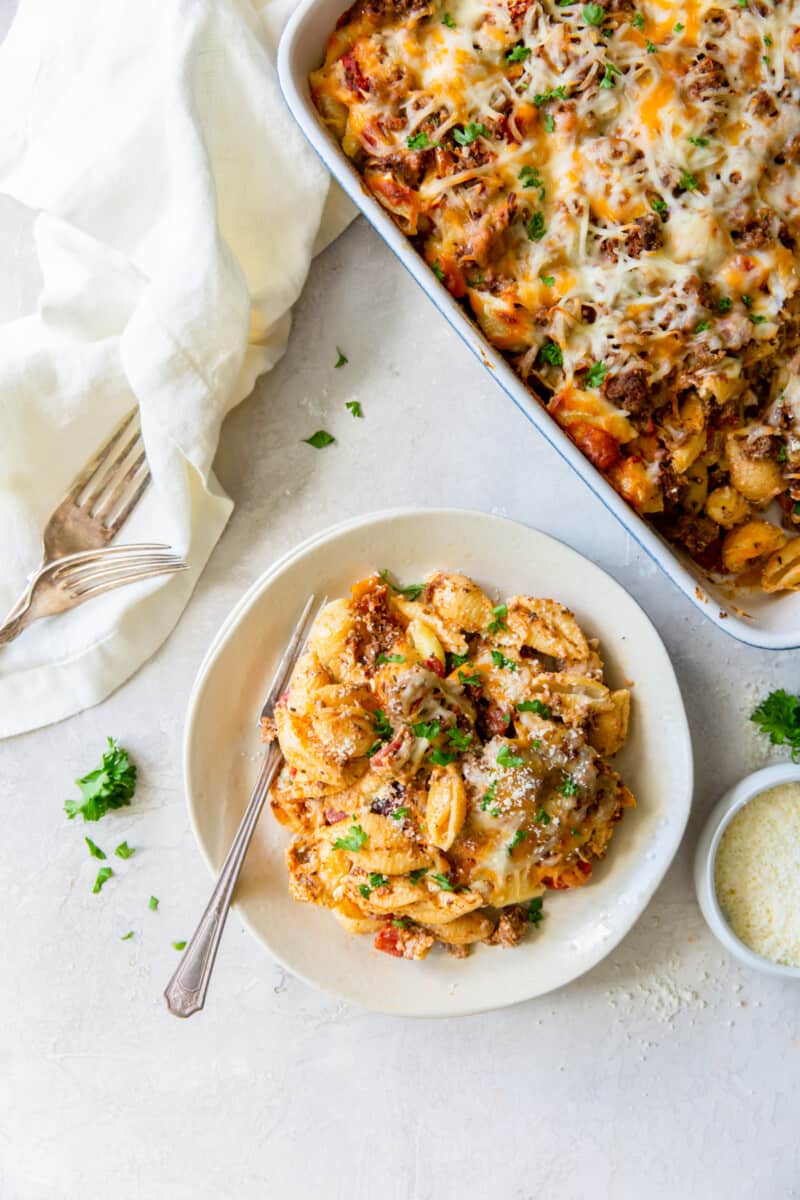 Kid-Friendly Family Dinners
Cook one meal for the whole family, and you can be sure everyone will love it. These family favorites are the perfect weeknight dinner ideas.
Hamburger Casserole: Hamburger and pasta comes together in one easy casserole dinner that the kids will be happy to eat!
Vegetarian Lasagna: Even the pickiest eaters will gladly eat their veggies with this delicious lasagna recipe.
Air Fryer Stuffed Peppers: Ground beef and rice is stuffed into peppers and topped with cheese, which makes a fun meal in easy-to-eat portions.
Doritos Casserole: The kids won't be able to resist this hearty Mexican casserole topped with crunchy, cheesy Doritos!
Crockpot Stuffed Shells: Giant pasta shells are stuffed with cheese (and some sneaky spinach), which makes for a tasty dinner. Plus it's all made in a slow cooker!
Bacon Cheeseburger Pot Pie: A bacon-filled burger in the form of an easy pot pie? It's so tasty and so simple to make!
Sloppy Joes: Sloppy joes are a favorite dinner idea for kids and adults alike. They're supposed to be messy, so there's no need to fight it. Just grab extra napkins!
Crack Chicken Pasta: This super cheesy pasta dish is filled with so many delicious ingredients (including bacon), and it's easy to make. No one will be able to resists this one!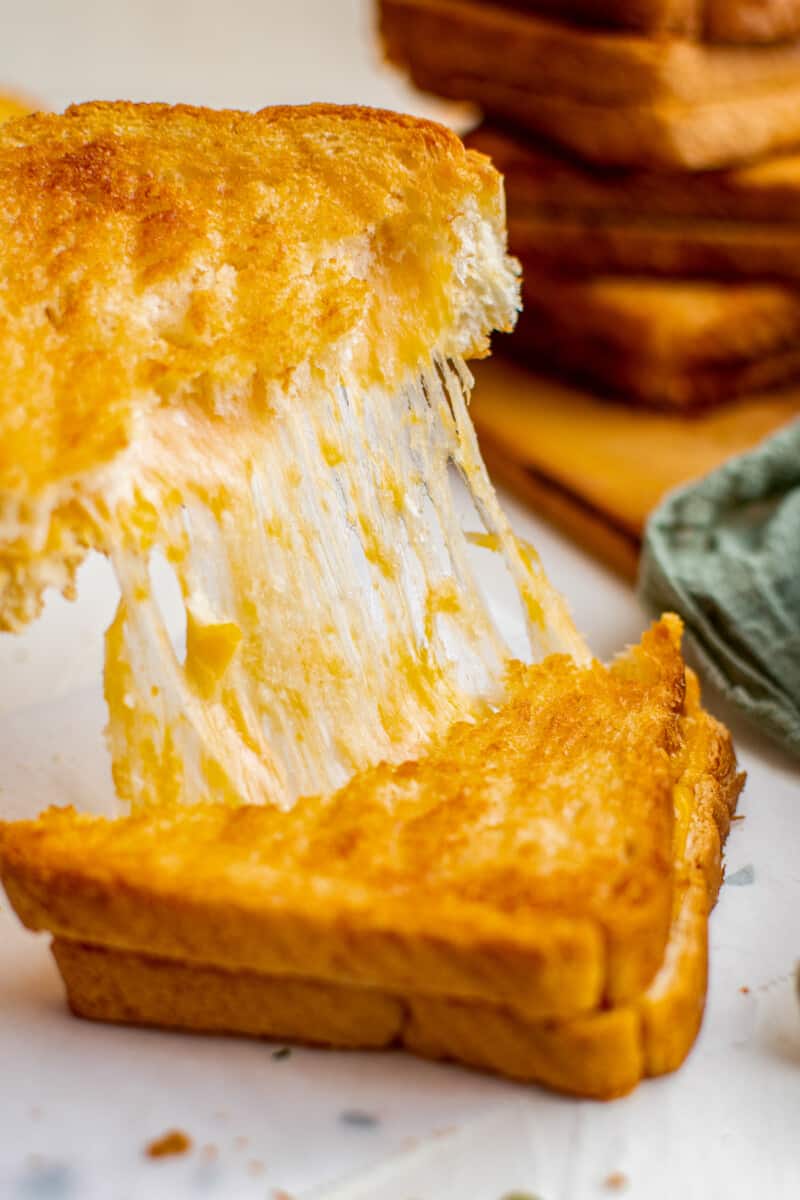 These quick, easy, delicious dinner ideas for kids are sure to please the pickiest eaters. Better yet, the whole family will enjoy them, so you can make one meal for everyone. You won't have to stress about what to make for dinner tonight with these recipes!
More Weeknight Dinner Ideas
These recipes are perfect for weeknight dinners with the family. Make burgers, tacos, and all the foods that are sure to be a hit with the kids. Or make meal time even easier with some make ahead options!
Recipe Roundups