Campfire cooking: The flames add taste | Food and cooking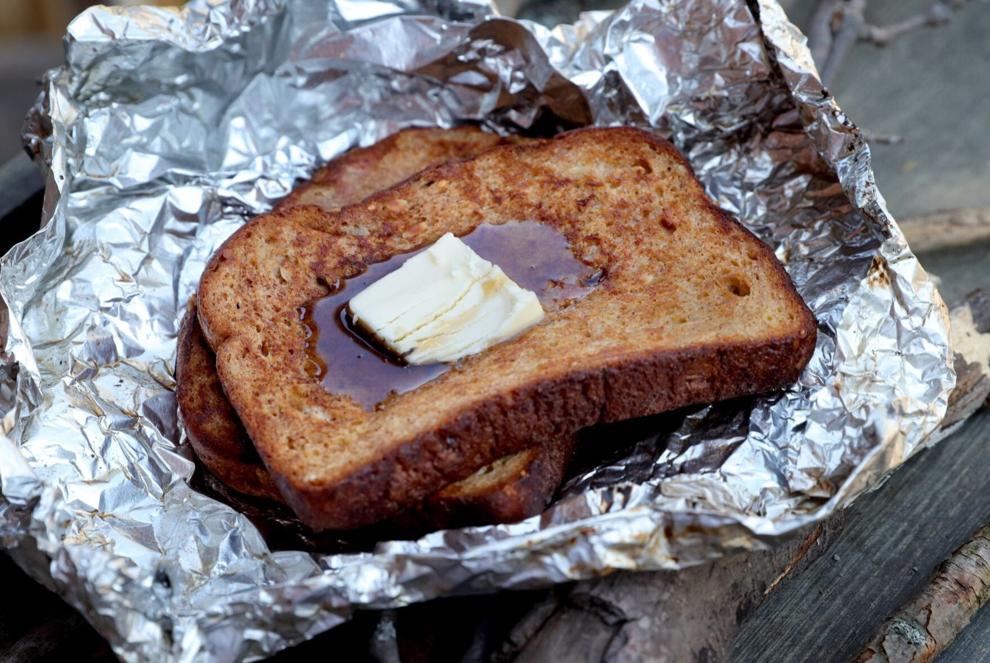 3 tablespoons unsalted butter, melted
1 (12-ounce) can nonfat evaporated milk or 1½ cups full milk
2 tablespoons pure maple syrup, as well as more for serving
2 teaspoons pure vanilla extract
1 teaspoon floor cinnamon
8 slices multigrain bread
1 cup mixed berries, optional
1. Spray 8 (14-inch) parts of weighty-duty foil with nonstick spray, or use nonstick foil, and brush the center of each piece with melted butter.
2. Whisk together the evaporated milk, eggs, maple syrup, vanilla and cinnamon in a modest baking dish or substantial resealable bag. If you do not have a whisk, use a fork.
3. Dip equally sides of each and every piece of bread in the milk mixture till fully submerged. Prepare 2 pieces of bread upcoming to just about every other, without the need of overlapping, on 1 piece of buttered foil. Repeat with the remaining bread and 3 items of foil.
4. Make the foil packs: Set the remaining 4 parts of foil, buttered-facet down, instantly on top rated of the bread so the foil touches the bread and the edges line up. Fold and crimp the edges tightly to make 4 rectangular packets.
5. Location the packs on a grate around a medium-scorching fire and cook dinner about 5 minutes on each side. Cooking time will depend on the heat of the hearth and the distance of the packs higher than the embers, so check out for doneness by cautiously opening just one of the packs (very hot steam will escape). The French toast is performed when it is browned on the two sides and the centre is custardy. Keep in the packets or transfer to plates. Top rated each serving with ¼ cup of the berries, if utilizing, and extra maple syrup.
Per serving: 321 energy 13g fats 7g saturated body fat 117mg cholesterol 13g protein 37g carbohydrate 16g sugar 5g fiber 262mg sodium 166mg calcium
Adapted from a recipe by the Food items Network