Colorado Springs Italian restaurants standing the test of time | Lifestyle
It's hard enough in normal times for restaurants to weather the ups and downs of an ever-changing industry. The pandemic has posed a unique and difficult challenge, but two local eateries that have fed loyal customers for decades have made it through and are our focus today.
Luigi's Handmade Italian Food has endured for more than 60 years, and Mollica's Italian Market and Deli for 34 years — both run by families that built their business on recipes passed down from immigrant grandparents. We talked with family members at both to hear their stories.
Luigi's
Luigi's opened in 1958 and has always relied on recipes from Leo Cervetti's family.
"We make the sausage, meatballs and sauce with the same recipes year after year after year," said Gina Costley, Leo and Anne Cervetti's second daughter. "Customers notice if something changes."
Like when the Italian bakery that provided Luigi's bread went out of business. Bread is one of the few things not made in house, so they had to find a new supplier.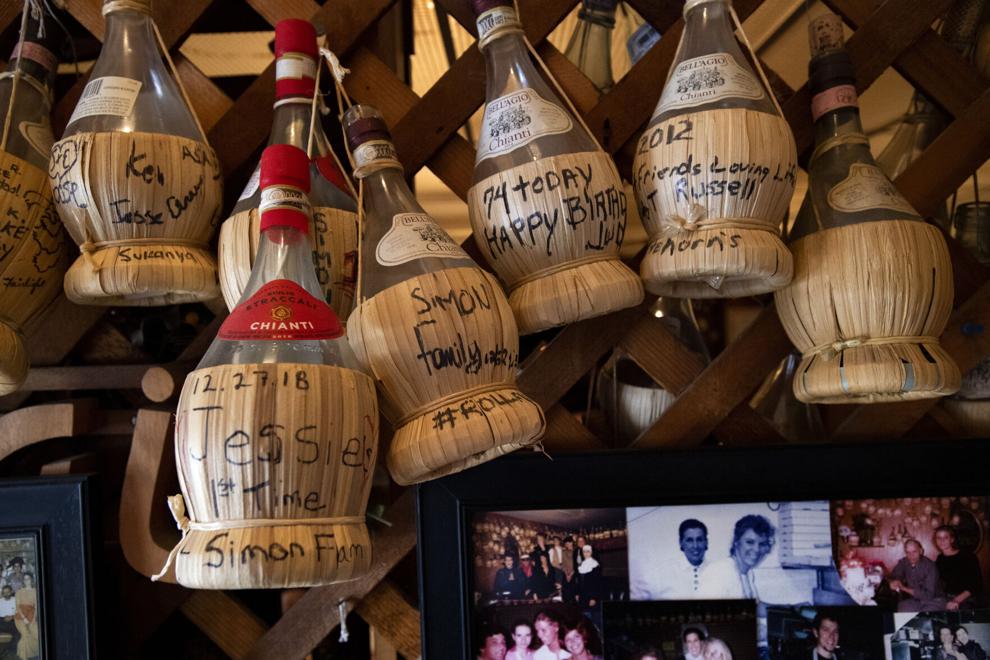 "Customers complained while we tried to find another place to buy bread like the kind they had gotten used to having," she said.
She remembers when her parents opened the eatery in a small building on Mill Street.



Colorado Springs Vietnamese chef loves her indoor grill for healthy cooking
"It was strictly a takeout place," she said. "We sold pizza, lasagna, spaghetti and meatballs. And we could sell 3.2 beer in six-packs. We got a lot of soldiers from Fort Carson."
Eventually, the eatery outgrew its location and in 1966 moved to where it is now on South Tejon Street.
"The building had been a Texaco gas station," said Les Costley, Gina's husband. "Our kitchen was the garage for the station."
The large garage doors came in handy.
"That's the only way we could have gotten our pizza ovens and other equipment inside," Gina said. "Those are the original deck pizza ovens with stone shelves from the takeout store that we still use."
Over the decades, more dining space was added. The only other change has been the way food is prepared.
"Something that has changed is not having teenagers who ran the kitchen," Gina said. "My sister Cindy and I would run the front of the house. Cindy would train teenagers about running the line in the kitchen. Dad would do all the day prep and bartend on weekends. Now I can't remember when the last time (was that) we had teenagers running the kitchen."
Les worked with Leo in the kitchen as a college student on holidays and school breaks. He learned how to make the sausage, meatballs and all the other family recipes. Today, he cuts the meat that is ground into sausage and prepares the sauces during the day.
"For the last 20 years, we've had a brother and sister who do the line cooking at night," Gina said. "And we've had a couple of ladies for 25 or maybe 30 years who come in every two weeks to make the ravioli by hand."
What's in the future for Luigi's?
"We have two girls who have careers of their own," Gina said. "We discouraged them from getting into this business. They could work here if they wanted, but we never made them."
Without family to following the Costleys' steps, the future of the eatery is uncertain.
"We hear that there's a new train bridge planned to be built in the next several years," she said. "It will be right at the north side of our building. So we are waiting to see how that works out."
In the meantime, plan a visit to enjoy house specialties like lasagna, spaghetti and meatballs or tortellacci.
"Tortellacci is a customer favorite," Gina said. "It's like big tortellini, filled with cream cheese and spinach. Manicotti is another popular dish made with homemade pasta that is thinly rolled out almost like a crepe and filled with ricotta cheese. Then we top it with our besciamella and meat sauces."
Mollica's
Homemade sausage was the inspiration for opening Mollica's Italian Market and Deli.
"Our family always made sausage for Christmas gifts for family and close friends," said Jerry Mollica, who owns the deli with his mom, Toni. "People would beg us to let them buy the sausage."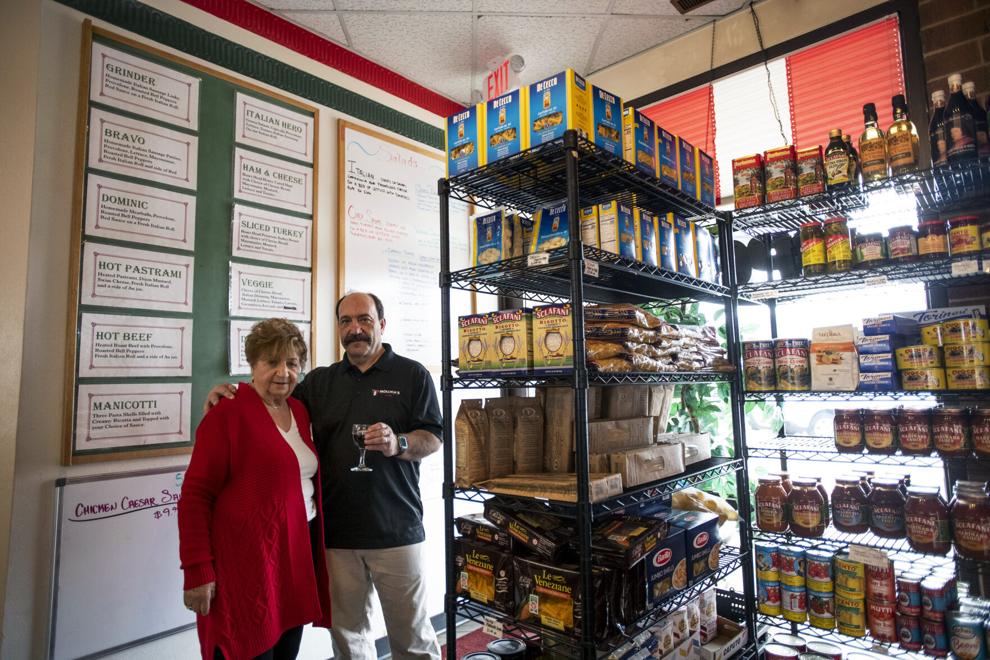 The sausage and other Italian recipes are ones Toni's dad, Tony De Angelis, made for his grocery stores in Trinidad.
"I never wanted to open a restaurant," Toni said. "Dom (her late husband) and Jerry wanted to open a place. Finally, after Jerry pleaded, 'Please, Mom, please, Mom, can we do the restaurant?' he caught me at a weak moment and I finally gave in."
That was in 1987. Toni and Dominic were both educators at the time. She taught special education at Harrison school district, and he was an administrator in District 20.
"I thought, 'Oh God, what have I done?'" she said. "We had never run a restaurant. I realized I needed to write a menu."
The one she created is still in use today.
"I did all the cooking for the first few years," she said. "When I decided I had done enough cooking, I gave the recipes to Dom. I never used a measuring cup to make the recipes. But when Dom started helping in the kitchen, I measured ingredients in my hand and put them in cups to write the recipes, so we could make the dishes exact every time."

Former teacher serving up sweet treats at new coffee kiosk in Colorado Springs
Jerry is the fourth of five Mollica children. He was 24 when his parents opened the business and the only kid who has stuck it out. His wife, Mary, is the bookkeeper. Son Christopher, 24, helps with the sausage-making.
At first, Mollica's was only open for lunch. Then they tried offering breakfast.
"That was a mess," Toni said. "I had to get up so early. That didn't last long."
Eventually they settled back into lunch and added dinner ordered at the cash register.
They continue to win awards for their food, this year taking the gold for Best Deli in the Gazette's Best of the Springs. There's a reason for this.
"Keeping the food authentic," Toni said. "We use only highest quality imported meats and cheeses."
They also cure their own olives and peppers, and make fresh and dried pasta and, of course, the sauces.
During the pandemic shutdown, they kept as many of their employees as possible.
"I turned the top shelf of the deli counter into a place for dry goods," Jerry said. "I had toilet paper, paper towels and dry goods. Customers were used to us having the market, so coming for food they couldn't find at grocery stores was natural. I even started cutting and selling New York strip steaks. Customers were awesome. Almost immediately they started doubling tips on their takeout orders."
Contact the writer: 636-0271.