Eating well: How Michelle La Fata nourishes Columbians with fresh Italian food | Local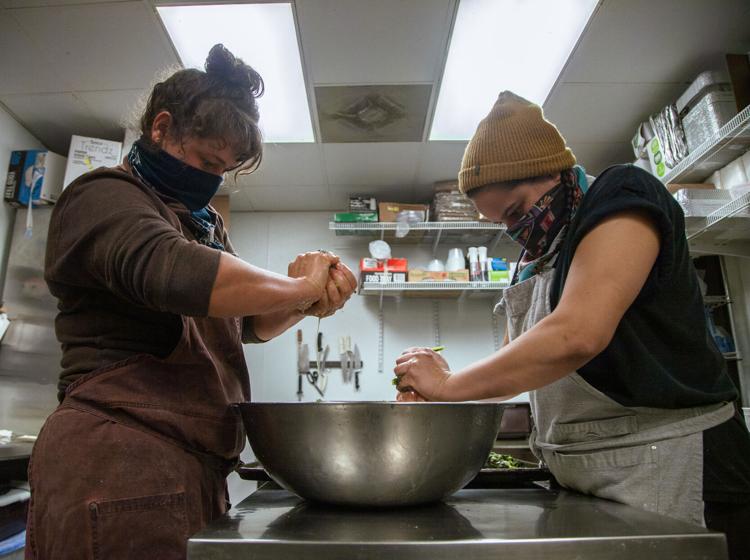 Michelle La Fata is all about keeping it simple, both in her life and in her cooking.
She values her family, good friends and great local food — a philosophy that has been passed down by her Sicilian ancestors.
La Fata shares her love of local flavor with the Columbia community through her fresh Italian cooking. It's all about making sure her customers are eating seasonal and local diets, or as she says, eating well.
"Shelly" La Fata, 34, is the owner of Pasta La Fata, an Italian food company in Columbia. She and her small staff spend their days in the back kitchen of Café Berlin, making pasta, sauce, soup, cookies and more from scratch.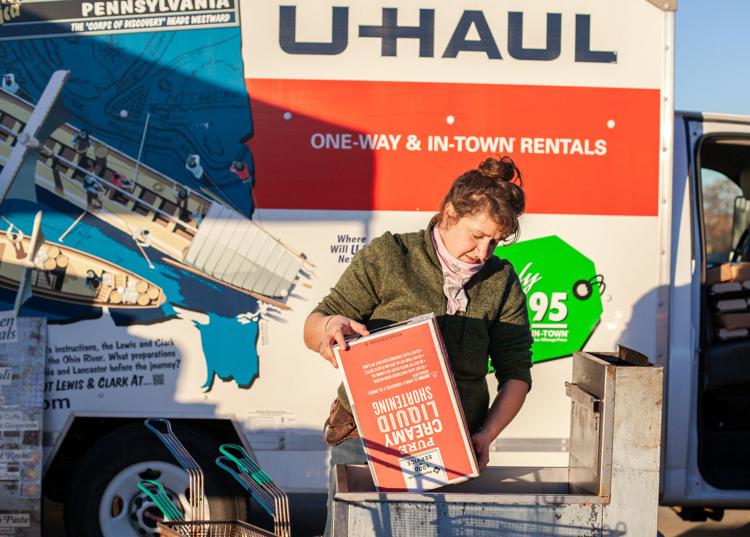 On any given day, they may be putting together pesto, spicy tomato sauce, fresh ravioli, soup with local vegetables or specials such as holiday lasagna.
La Fata then sells these dishes at the Columbia Farmers Market and through online orders that she delivers.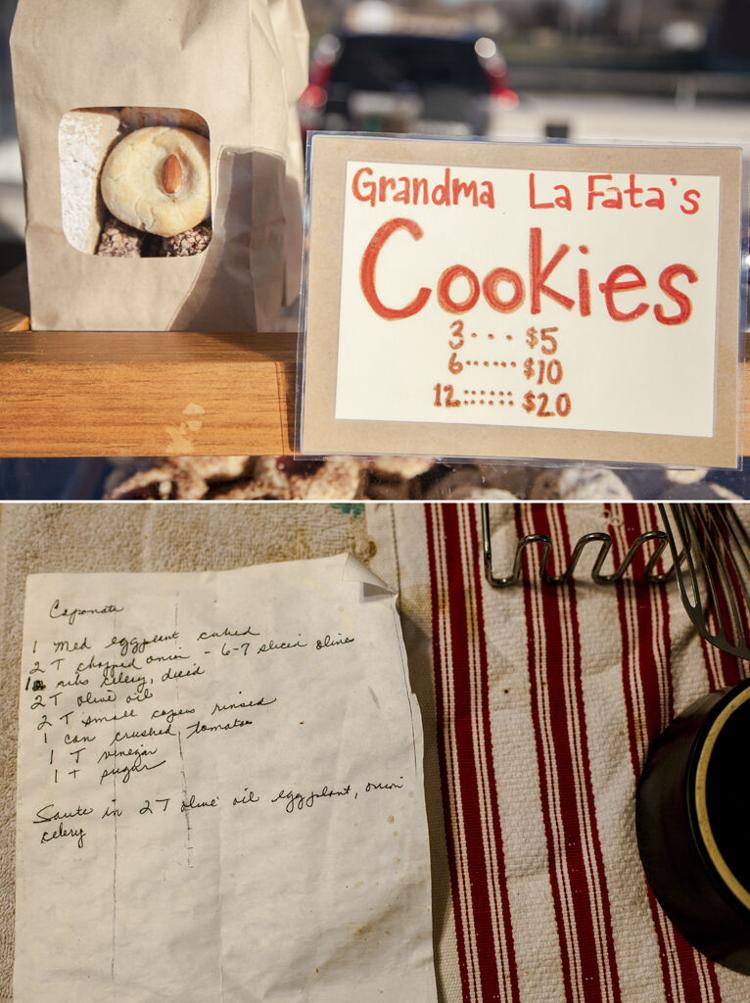 Her food philosophy runs in the family. Eating local food is a large part of life in Italy, where the La Fatas' lineage began.
Her grandparents also ate locally after they moved to St. Louis, where Michelle grew up and learned to experiment with provincial cuisine.
Her grandfather tended to a garden on a plot of land next to his house, and her grandmother spent much of her time making beautiful food for the family.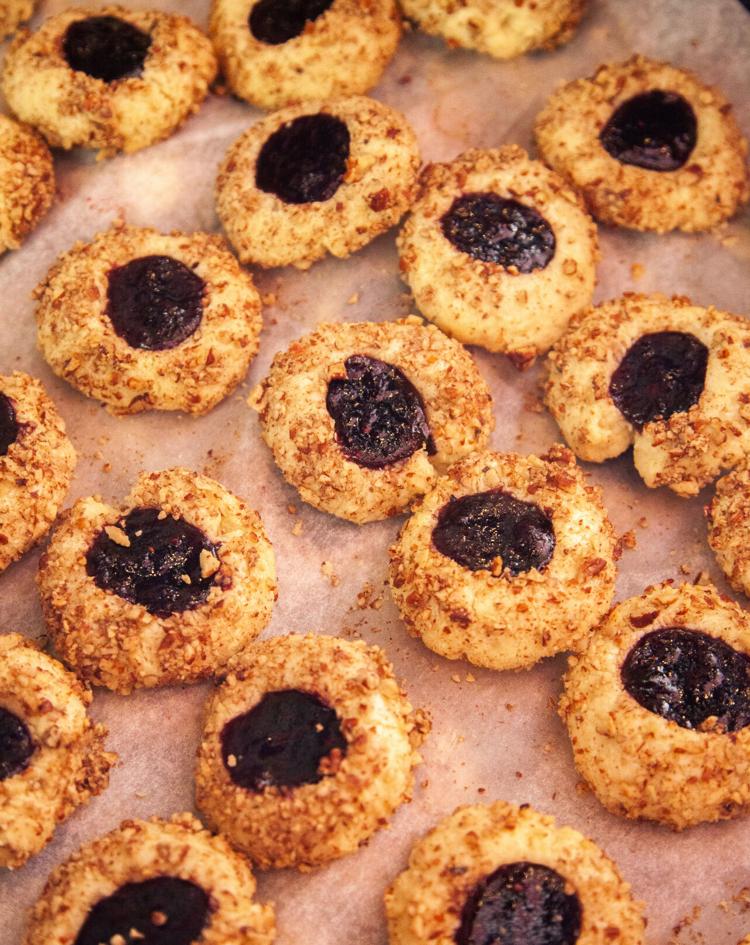 Her grandmother never stopped making the fresh food or famous berry thumbprint and glazed almond cookies that Michelle La Fata makes and sells to this day.
The kind of devotion that her grandmother applied to her cooking has been a part of the business in Columbia since its beginning.
"I am obsessed with local food because it's the most beautiful food I have access to," La Fata said.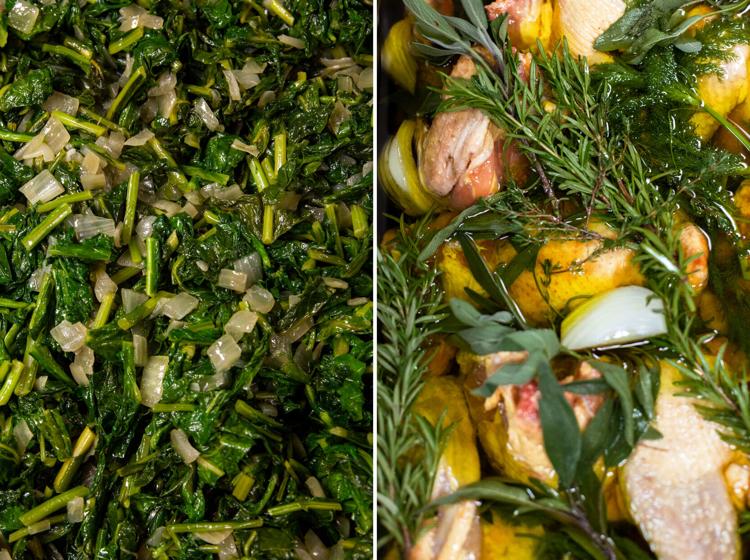 "That's a huge thing in Italy, too, because each little village, each grandma and each mountain has their own thing, based on what they have access to."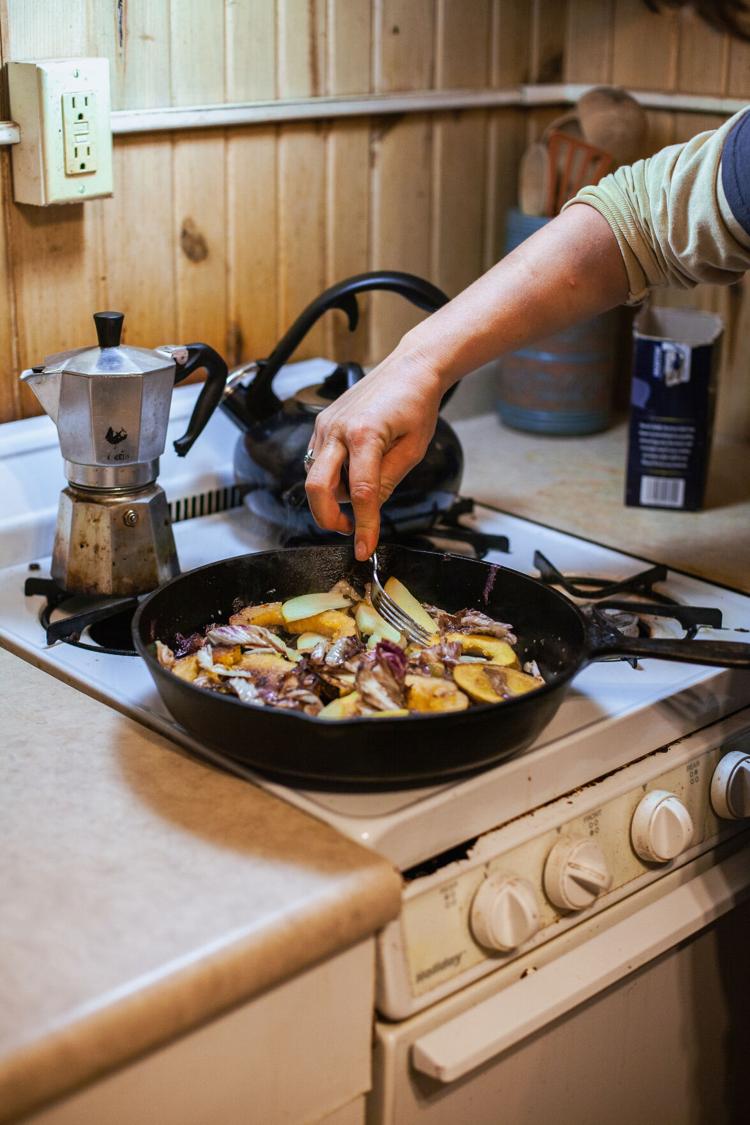 La Fata received her culinary education at the Natural Epicurean Academy of Culinary Arts in Austin, Texas, but moved back to Missouri because she cherished the food scene in Columbia.
She became acquainted with Columbia when she studied at MU, majoring in peace studies. Although she took a different path in her career, she said her peace studies education has had a big influence on her passion for food and ability to regulate the stress and intensity that comes with running a small business.
"I like hard work. I think I'm mentally more prepared for stress than most," La Fata said. "I think my peace studies major and meditation helps a lot with that. I can feel myself sometimes getting so intense and working so hard, and I am able to take a step back and let go of things."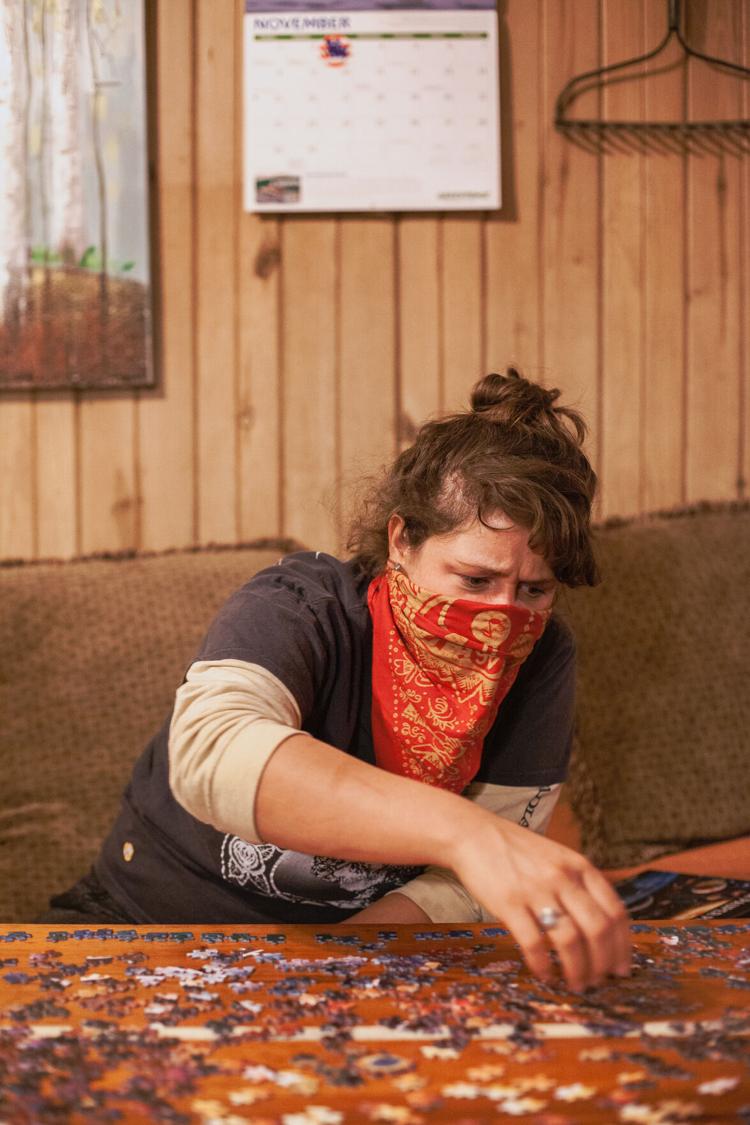 The work is hard. It means early mornings, late nights, piping hot pans and lots of heavy lifting. Her brain and her body are always being pushed, but the work she does is worth it, she said, because she knows she is nourishing her community.
She said she loves everyone in her life like family and she wants to feed them like family, too.
"I think about my family and my parents and what I want them to eat. I want people to feel good, and I think eating well is directly related to that," La Fata said. "The more I love people, the more I want them to eat well."
On the hard days, when the stress becomes overwhelming, she reminds herself that she is fortunate to have the relationships she does with local farmers and her customers, as well as easy access to fresh ingredients.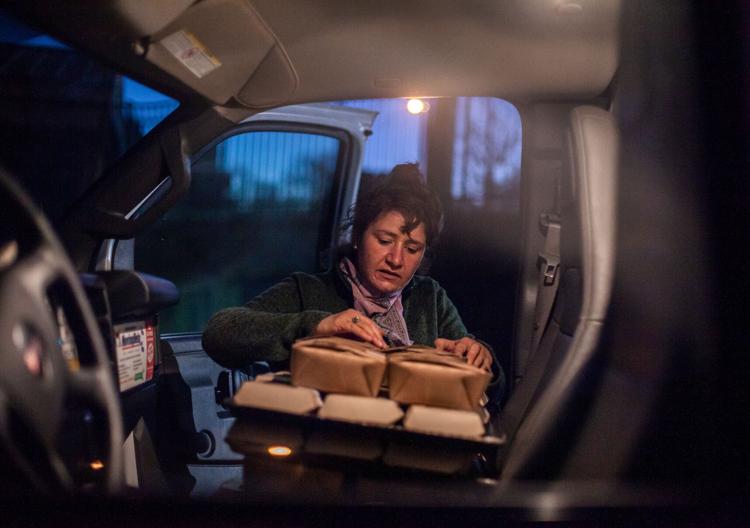 And she remembers that it's OK to take a step back and prioritize mindful rest and relaxation.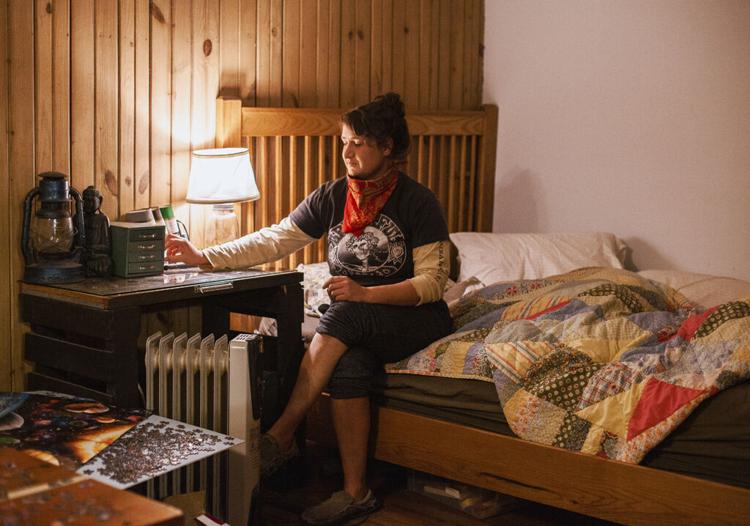 "I am building something people are proud of. Strangers are proud of me," La Fata said. "It's a connection that I am making with people in this town that I never expected.
"It feels like my destiny."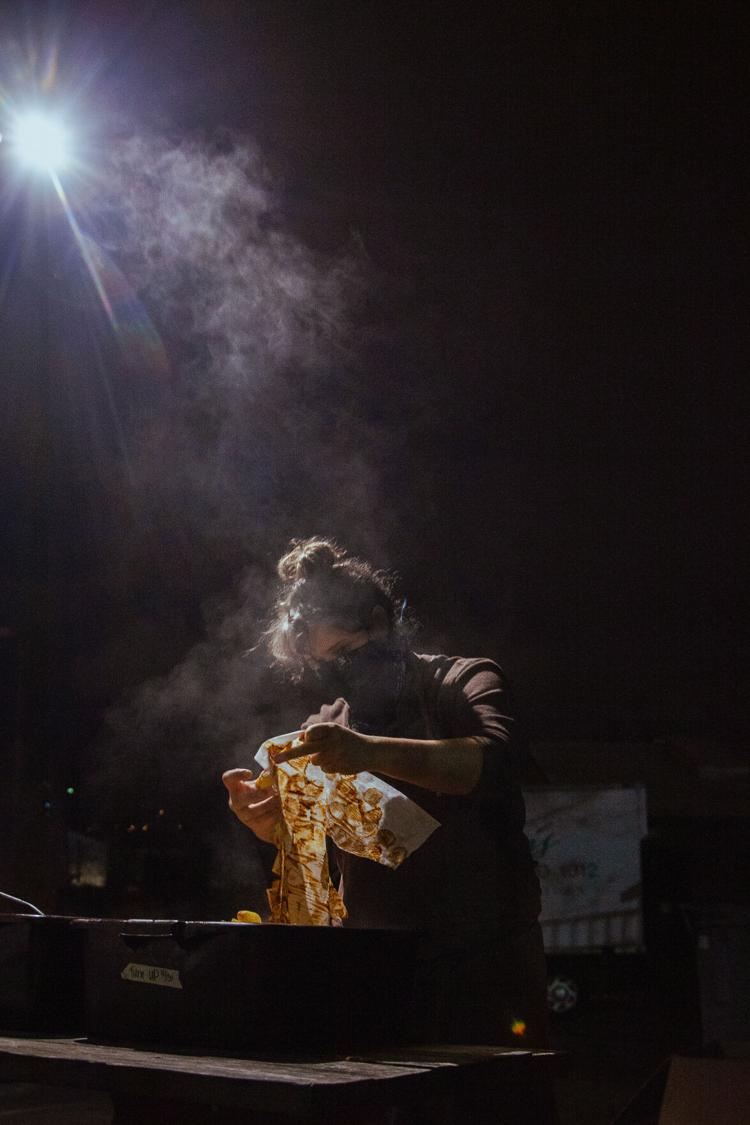 Liz Goodwin wrote and photographed this story as a student in Picture Story and Photographic Essay, taught by Associate Professor Jackie Bell.