FOOD DELIVERY SERVICES DURING COVID-19 PANDEMIC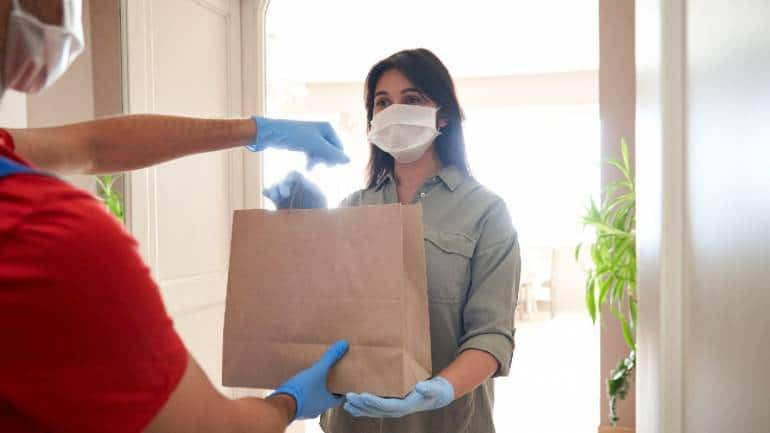 Deliveries and takeaways have been a lifesaver for eateries all around the world in recent months. While the COVID-19 epidemic may be the most difficult issue the industry has ever faced, it does highlight restaurants' incredible resilience, as they change their whole business strategy overnight, doing everything they can to adapt to the catastrophe. You can order your meal online without stepping out of your house. Whenever you order your meal online, reviews are the options to give which makes it easier for others to decide whether to go for their services or not.
Hardships faced by food shoppers during the coronavirus epidemic, such as restricted mass transportation, food excess inventory, and decreased operations at grocers and corner stores, most consumers in industrialized nations like the United States have kept enough food availability.
Delivery and Take Away will always be there to serve you
While this remark was certainly accurate before the issue, it now appears that if things return to normal, off-premises dining will grow even more. But how will the current trend appear? One thing seems absolutely certain; even if restaurants are ultimately permitted to operate, they will be required to maintain social distance for the coming years, significantly lowering their in-house seating. Off-premises eating, such as delivery and takeout can fill this need and continue to generate income for restaurants long after the restrictions are reversed.
Mobile-technology ordering is in
The business adopted mobile-ordering innovation as the new norm. Mobile applications and online purchasing websites are surviving and thriving by combining the desire for efficiency with safety and health considerations. Restaurants must agree to electronic ordering, whether via their own web app or through a third-party service such as Uber Eats.
Family meals are in the options
In order to satisfy market demands, several eateries have started serving family-size meals, while others provide whole meal kits. Both alternatives are budget-friendly for groups that need to feed four or five people and want to share a restaurant-quality supper. They're also a great way to showcase your brand's personality by giving simple yet entertaining directions along with the meal's components.
"Leave at my door" feature
Companies that bring food have taken extra actions to ensure that deliveries are completed as smoothly as possible. This offers its "Leave at My Door" solution, which most firms claim was created to give consumers who might not be home at the time of delivery a more adaptable alternative. During that time, this functionality was used by more than a quarter of all orders.
While online FD offers career and sales possibilities, it has been chastised for the hefty fee it costs eateries and the poor working conditions for delivery drivers. From a social perspective, online FD has an impact on the relationship between customers and their meals, as well as global safety and transportation networks. The enormous amount of trash, as well as the huge carbon emissions, have major environmental consequences. To ensure that online FD is stable in every way, stakeholders must evaluate how to effectively reduce the negative and enhance the good effects moving ahead.