What's open, what's closed: New Italian food, breakfast options coming to Denton | Business
The next few months are heating up on the dining and housing fronts as entrepreneurs and developers bring plenty of new options to Denton beginning this spring.
Bella Maca, a new upscale restaurant now open at 1400 N. Corinth St., is serving up Italian-Argentine cuisine in Corinth's Pinnell Square. Featuring classic Italian dishes with an Argentine twist like ragù and fettuccine Alfredo, the family-owned restaurant pays homage to the fare of Italian expats who migrated to Argentina in the 19th and 20th centuries.
And Denton will get its own Italian eatery later this summer. Construction on the former Seven Mile Café building at 311 W. Congress St. began in mid-April to make way for Osteria il Muro, an eclectic regional Italian restaurant coming to Denton in late June. The eatery will feature a patio for outdoor dining and its menu will include handmade pasta, cured meat and fresh-made bread and pastries.
If you're on the hunt for something on the lighter side, island-themed grill and drive-thru Hawaiian Bros is coming to Denton this June. Opening in the former Taco Cabana location at 2220 S. Loop 288, the fast-casual eatery will feature traditional Hawaiian plate lunches and sides like marinated teriyaki chicken and pulled pork, jasmine rice and tangy macaroni salad. The Denton location is one of 14 opening across Dallas-Fort Worth in 2021.
In Corinth, pet-friendly Bones and Burritos opened April 1. Located at 6643 S. Interstate 35, Suite 100, the restaurant offers smothered breakfast, lunch and dinner burritos and sides, along with beer and wine. It's open Monday-Friday from 7 a.m. to 8 p.m. and weekends from 8 a.m. to 8 p.m.
Meanwhile, early birds are getting a new breakfast and lunch spot on Denton's south side. Family-run Stacks Pancake House, opening in the former Cartwright's Café location at 1020 Dallas Drive, will serve classic diner food from 6 a.m. to 3 p.m. when they open later this spring. The space is currently being remodeled and owner Bujar Muaremi, who will manage the restaurant with the help of his two sisters, plans to open in a few weeks.
On the retail front, Oakland Street saw two new shops open side-by-side in the commercial strip across from Texas Woman's University's Lowry Woods complex.
Thistle, a creative reuse shop operated by three SCRAP Denton alumnae, hosted a soft opening at its new Denton storefront on April 16 ahead of its grand opening this Saturday. Located at 1421 Oakland St., the shop offers art materials, fabric, vintage books and magazines and other craft supplies. The store will operate Wednesdays through Saturdays from 11 a.m. to 6 p.m. and Sundays from noon to 4 p.m.
Next door, the former Seabrook's Harvest & Tarot Readings shop is now the Five Stat Stake C Mart, which opened March 26. The convenience store does not have signage up yet and is still getting some inventory in but sells cigarettes, soft drinks, smoke supplies and other convenience items.
Dentonites now also have a metaphysical shop for all their witchy wares. The highly anticipated Bewitched Denton, which shares a building at 1629 N. Elm St. with Laser Loft, had their grand opening on April 3. Owned by couple Fara and Kasey Francis-Eusea, Bewitched offers hand-picked, ethically sourced crystals, candles, jewelry and spiritual items.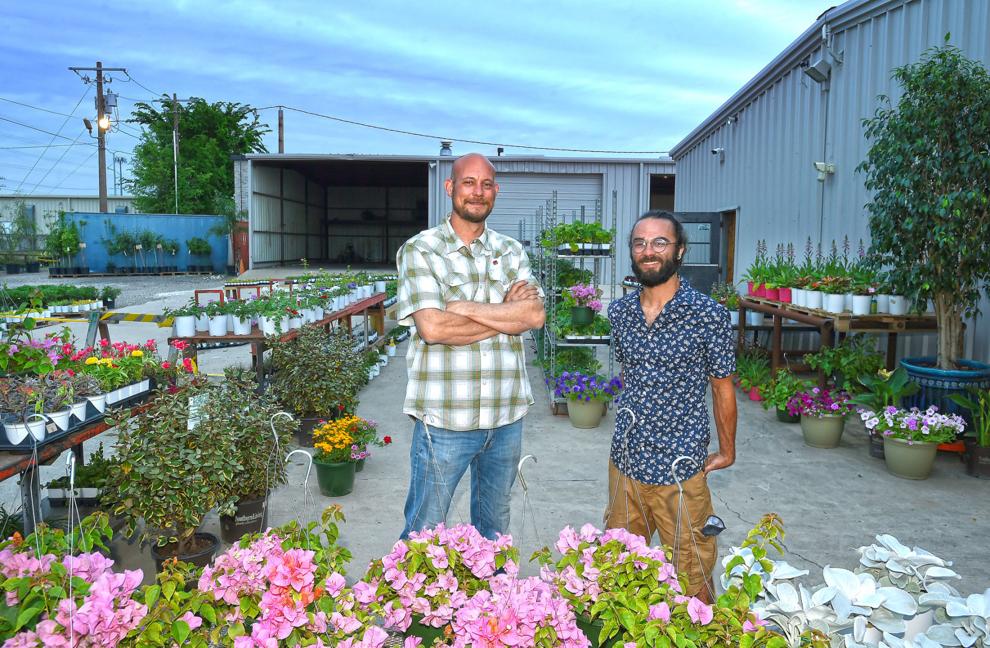 Across town, Denton Plant Factory opened in the former Zimmerer Kubota & Equipment space at 1421 N. Loop 288 on March 6. Owned by green thumbs Simon Fuhrmann and Hunter Zmolik, the nursery and garden center houses nearly 1,000 species of plants on the 4.2-acre property, which is so far only about 25% filled. From fruit trees and shrubbery to indoor plants and supplies — along with advice on how to care for your next plant project — DPF has plenty to offer for Denton's growing season.
Also blooming this spring is a second chance for a popular workout studio returning to Denton.
Boutique exercise franchise Pure Barre hosted its grand opening celebration April 17-18 in its 5,200-square-foot studio at 2900 Wind River Lane, Suite 138. Pure Barre previously had a location in Denton, which operated in 2015 but later closed. The brand offers total body workouts focused on low-impact, high-intensity movements.
Another recent addition to North Texas is Children's Lighthouse of Corinth early learning school, open at 1560 Post Oak Drive. The center offers early childhood education services for children aged 6 weeks to 12 years during traditional school hours and in interactive after-school programs and summer camps.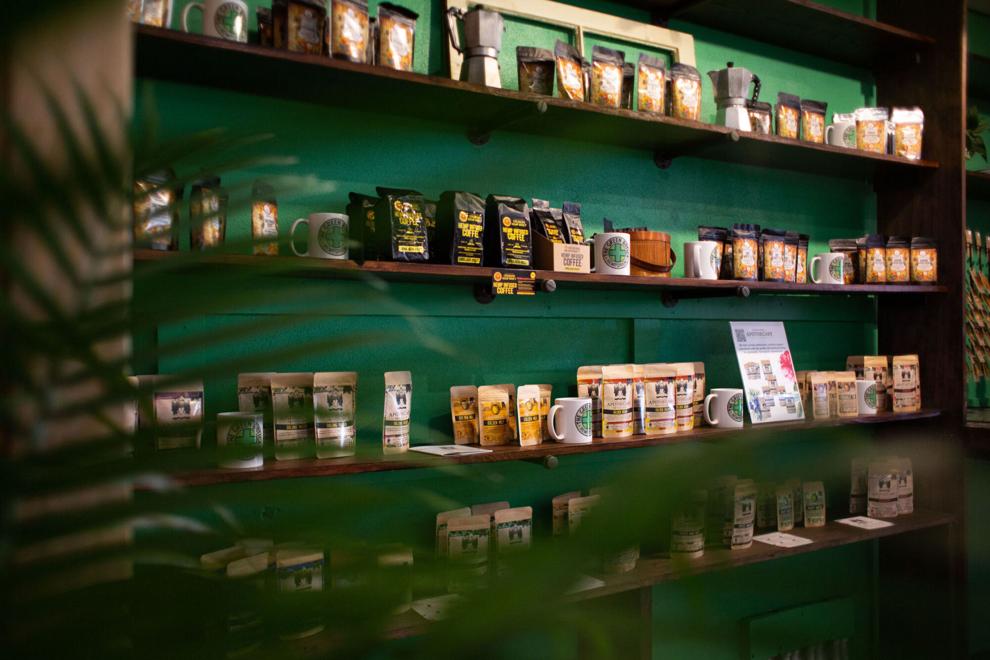 In closures, CBD and hemp shop The Green Botica permanently shuttered on March 27. Owned by two University of North Texas grads, the shop, located off the Square at 221 W. Hickory St., could not recover from the lack of business brought on by the COVID-19 pandemic, co-owner Dylan Thompson told the Denton Record-Chronicle.
In the rental market, new apartment complexes are expected to soon bring more affordable options to Denton.
Epoch on Eagle Apartments is open for tours of its 358-unit complex which offers studio apartments along with one- and two-bedrooms and student options. The units are available for move-in beginning June 15, and amenities include a fitness studio, media rooms and an outdoor pool.
And Dallas developer Trammell Crow Residential is planning a three-story, 378-unit Allora apartment community near U.S. Highway 380 in Denton. Allora developments are designed to be offered at lower price points than Trammell Crow's other developments. The complex would include a clubhouse, swimming pool and fitness center.
On the commercial development front, two local firms are bringing more industrial spaces to Denton.
Dallas-based Hunt Southwest Real Estate Development broke ground on I-35 Convergence, a two-building complex in Denton's WestPark Industrial Park in early March. The first building, a 250,080-square-foot speculative cross-dock facility, is expected to be completed in December. The second site, which is about 17 acres, is being reserved for build-to-suit development.
DFW-based Cold Creek Solutions LP will build a 374,560-square-foot speculative cold storage facility north of the I-35E/I-35W split, according to the company's website. The development will go up on 23 acres, the Dallas Morning News reported.
And for those with commercial and personal banking needs, Denton has a new branch location for Texas-based American National Bank & Trust. After operating out of a temporary space on Mulberry Street, AMNAT opened its permanent location at 120 S. Carroll Blvd., where its banking team offers services including treasury management, Small Business Administration loans, trust and investment management and mortgage loans.